Recently, I watched the newest movie in the X-Men franchise: X-Men First Class, and couldn't help but be in awe of the 1960s interiors.  I love the mod, crisp whites and the high contrasts.
All X-Men photos courtesy of 20th Century Fox
I especially like the curved sofas, and if we can't  have a sunken living room, this would be the next best thing!
Want to emulate the mod-look of the yacht in X-Men First Class  (because, I do!)?
Check out my style tips below:
I love the simple style of the sofas below: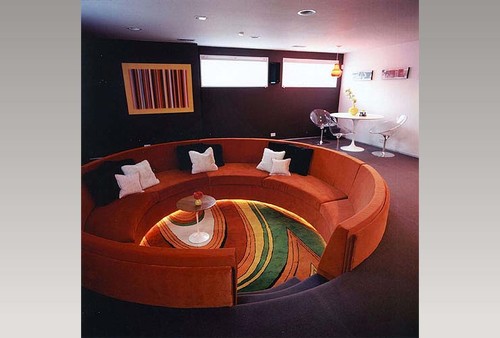 Wallpaper:
This one from Cole and Son would work well:
Hexagone wallpaper from French American, comes in 4 colors:
Round Coffee Table:
These 2 are nice because they are modular:
both from Dwell Studio
What do you think of this style?