When we feel like we have all the time in the world, we tend to not worry as much about narrowing down our choices for activities, places to eat, and generally how we spend our time. But with our time limited to a couple days, we must be more selective with our choices.
There is no lack of choices for things to do in San Francisco. In fact, it can be said that there are too many options. To make the most of your weekend getaway to San Francisco, I've included five essentials to take in the best that the city has to offer.
Get a Restful Night's Sleep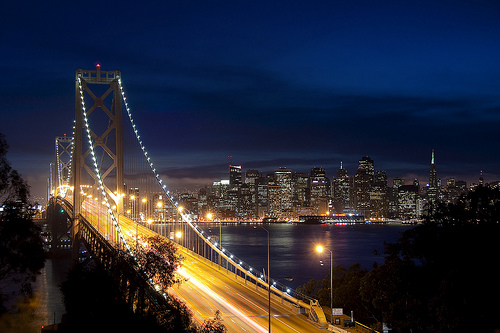 Image via Flickr by Nikkorz
This is a sponsored post. All opinions are 100% my own and I don't post unless I think you will get benefit from what I share
If you can't get lots of sleep, at least make sure that the sleep you do get is restful. Staying in a comfortable hotel that is quiet, has all the features that are most important to you, and is conveniently located will help make your short-but-sweet weekend getaway to San Francisco a good one. There are several InterContinental Hotels located within the city, whether you choose to stay near the airport, downtown, or somewhere in between.
Eat Well
Other than sleep, the next most essential part of a successful trip is having delicious food to eat. The HappyCow website lists over 150 vegan and vegetarian-friendly restaurants, shops, and cafes. There are options in every part of the city for you to choose from.
Spend Time Near the Water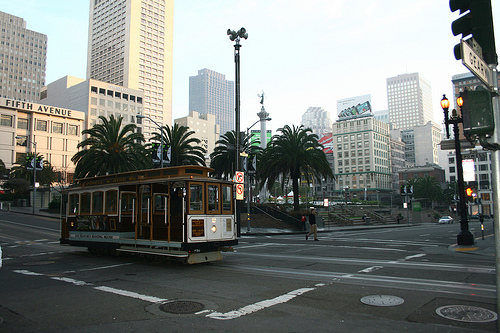 Image via Flickr by Prayitno
With water surrounding San Francisco on three sides, even a quick weekend trip to the city should include some time spent by the water. Fisherman's Wharf, is a good place to head if you're looking to get views of Alcatraz Island and sea lions, enjoy food eaten by the water, or pick up some souvenirs for your family and friends back home. Get to Fisherman's Wharf via cable car from Union Square. If Fisherman's Wharf doesn't appeal to you, there are plenty of beaches, piers, and waterfront parks to enjoy in San Francisco.
See the City From Above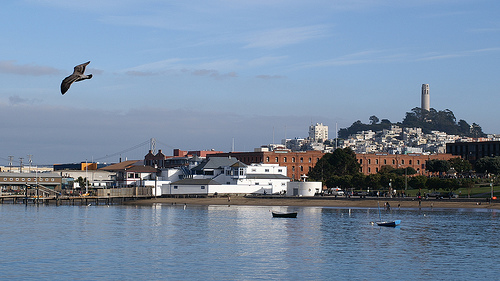 Image via Flickr by riyadth
With the steep hills and winding streets, it can be difficult to get a good overall view of San Francisco from street-level. Coit Tower offers views of San Francisco and the area. Walk up the 400+ steps to get to the base of the tower or take the 39 Coit bus directly to the top.
Take in the History of the City
With several well-known museums and art galleries, such as the San Francisco Museum of Modern Art, and the famous former prison Alcatraz, there is no end to places to visit for those who enjoy taking in the history of San Francisco.
You may choose to do one thing from each of the four essentials (having a good night's sleep is a must, no matter what you do in the city) —eat well, spend time near the water, see the city from above, and take in the history of the city. Or, you may choose to focus on a single essential. The most important thing is to feel like you had just enough time to see and do exactly what you wanted to.
Would you do one thing from each essential suggestion or focus your time only on one area?
SaveSaveSaveSave